Do you suffer from dry skin? This simple lavender essential oil salve recipe can remedy dry skin. It will soothe and soften your skin, as well as prevent any cracking or chapping that may happen due to dryness. This post will tell you how to make the salve and more ways you can use it!
Salves are also known as ointments and unguents. They are semi-solid and offer healing properties from the ingredients used to make the salve.
Lavender salve is an easy way to incorporate this versatile plant into your daily routine. This recipe includes lavender essential oil, olive oil, vitamin E oil, and beeswax in order to create a moisturizing balm for any skin type.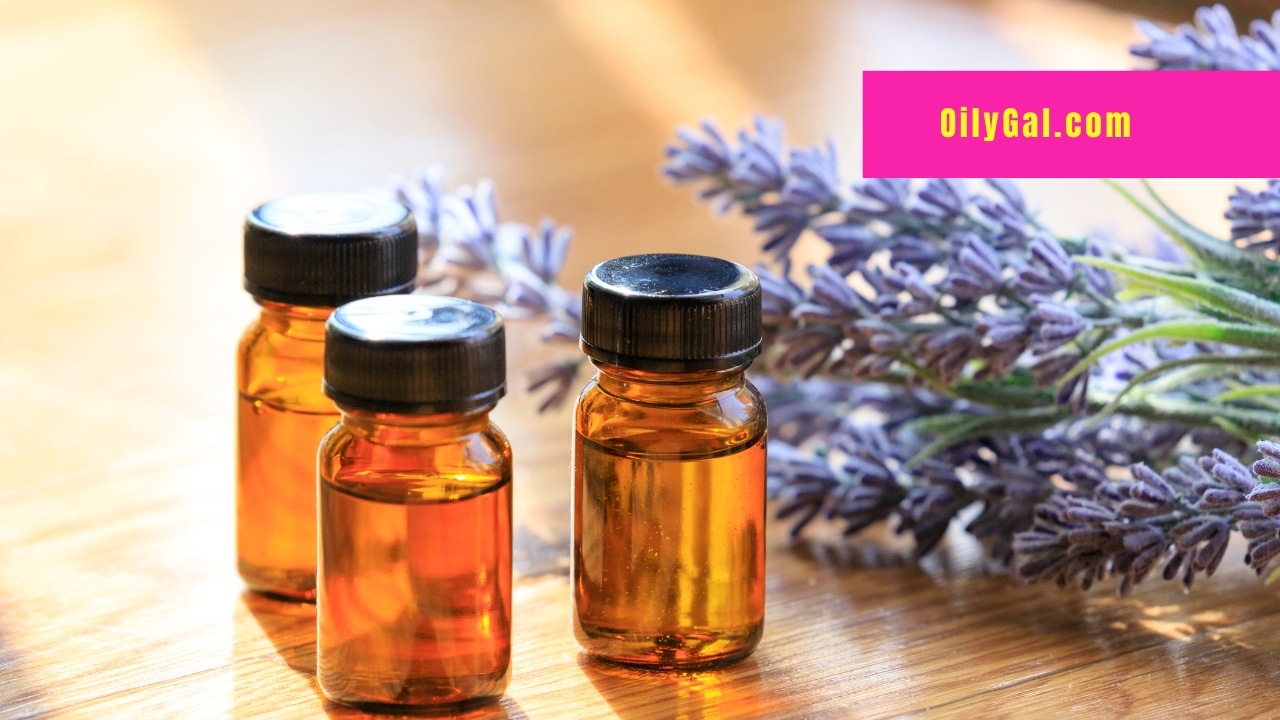 What is Lavender Essential Oil Salve?
Are you unfamiliar with salve? "Salve" is simply a term that refers to a treatment you apply to your skin. This includes creams and ointments. Most salves have nourishing oils like coconut oil, olive oil, or sweet almond oil. They are generally thick and stable. A base oil or several oils are used to make salves. However, salves may contain natural butters or waxes that bind the ingredients and make them semisolid at room temperature.
Beeswax has become a very popular binding agent. It is easy to use, especially when it's purchased in pastilles or pellets. Not a fan of beeswax? Vegan alternatives include soy wax or candelilla wax.

Why Use Lavender Oil Salve?
Lavender essential oil is a natural remedy with soothing properties that help reduce stress and anxiety. It can be used to calm the nerves, soothe headaches, or even stop the itch of mosquito bites!
Even if you are new to essential oils, lavender oil is on my starter essential oils list, it really is a MUST HAVE!!
Here are some reasons you may want to use a lavender oil salve:
Creates a healing barrier
Nourishes skin and nails
Stimulates healing for scrapes, cuts, abrasions, or burns
Soothes bug bites
Eases muscle and joint discomfort
Reduces stress and anxiety
Lavender Essential Oil Salve Recipe
This recipe creates a beautiful lavender salve and hand cream that is enhanced with all of the medicinal benefits associated with lavender.
Ingredients:
1 cup Olive Oil (by volume)
1 oz Beeswax pellets or beeswax bar (by weight)
1/4 teaspoon Vitamin E Oil
1 teaspoon Lavender Essential Oil
Glass jars
Directions:
Step 1: Gather ingredients, be sure to weigh out beeswax on food scale.
Step 2: Place beeswax in glass measuring cup. Place glass measuring cup into pot with about 2 inches of gently boiling water, allow beeswax to melt. If you use a beewax bar then you will want to cut it up to make it easier to melt.
Step 3: Once melted, add olive oil into glass measuring cup and stir. Remove from heat when melted together.
Step 4: Add vitamin E oil and lavender essential oil.
Step 5: Pour into jars, allow to cool then
How to Store Lavender Salve?
– It is best to use dark glass jars for any homemade salves
– Keep the jars in a cool, dark environment that has minimal temperature fluctuation
– Keep lids on tight when stored. Be sure when using to replace lid as soon as you are finished with it.
– Its best to use a small spatula or clean popsicle stick to scoop out a dab of salve to avoid contaminants from hands enter your lavender salve container.
How to Make Lavender Salve Tutorial Video
This recipe is a little different but you can view how it is done, it is full of great info for those that want to learn more!
Share on Pinterest